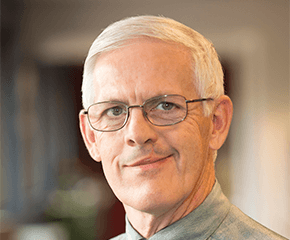 Certifications
Associations
Construction Specifications Institute (CSI), CSI Phoenix Chapter
Jan O'Brien
Architect | Specification Writer
A licensed architect in Arizona and Montana, Jan began working at Arrington Watkins Architects in June 2016 as a specification writer, and joined the firm in October 2016. Born and raised in southwest Wisconsin, he moved to Montana in 1972 to pursue education in Architecture, graduating from Montana State University with a Bachelor of Architecture degree.
Over the next 37 years, he worked in firms around the State of Montana. Starting with "pencil-CADD" he transitioned into Auto-CADD working on educational, medical, financial, government, and military projects in Montana, Wyoming and North Dakota. He has a background in building assessments, construction drawings and specifications, construction administration, jobsite observation and project closeout.
He performed several JCAHO (Joint Commission on Accreditation of Healthcare Organizations) reviews and assisted with Preliminary Architectural Reports (PAR) in Montana and Wyoming. He and his wife moved to Arizona in 2014 to be closer to kids and grandkids … and to escape from shoveling snow.
Fav Quote: "If you can solve your problem, then what is the need of worrying? If you cannot solve it, then what is the use of worrying?"